Toyota Warranty Repairs and Maintenance
---
The roster of Toyota cars, trucks, minivans, and SUVs available at Rusty Wallace Toyota are some of the most reliable models in their class. While the manufacturer does their best to ensure that each vehicle that leaves a production facility is perfect, sometimes machines have other ideas. If there is a problem with a Toyota car or truck that is caused by a manufacturing issue, customers can find solace and support in the ToyotaCare warranty program. For local and trusted Toyota warranty repairs and maintenance in Morristown, TN, owners can turn to the experts at the Rusty Wallace Toyota Service Department.
It's impossible to put a dollar value on the peace of mind that comes when a Toyota owner knows that the automaker is taking care of them. ToyotaCare is one of the automotive industry's most comprehensive warranty programs which offers complimentary scheduled maintenance, roadside assistance and, most importantly, access to a network of highly-trained technicians. Toyota has also developed an application to help owners get the most convenient use from the ToyotaCare program. With the Toyota Owners Assistance app, customers will have total control over making appointments as well as have the ability to view service records.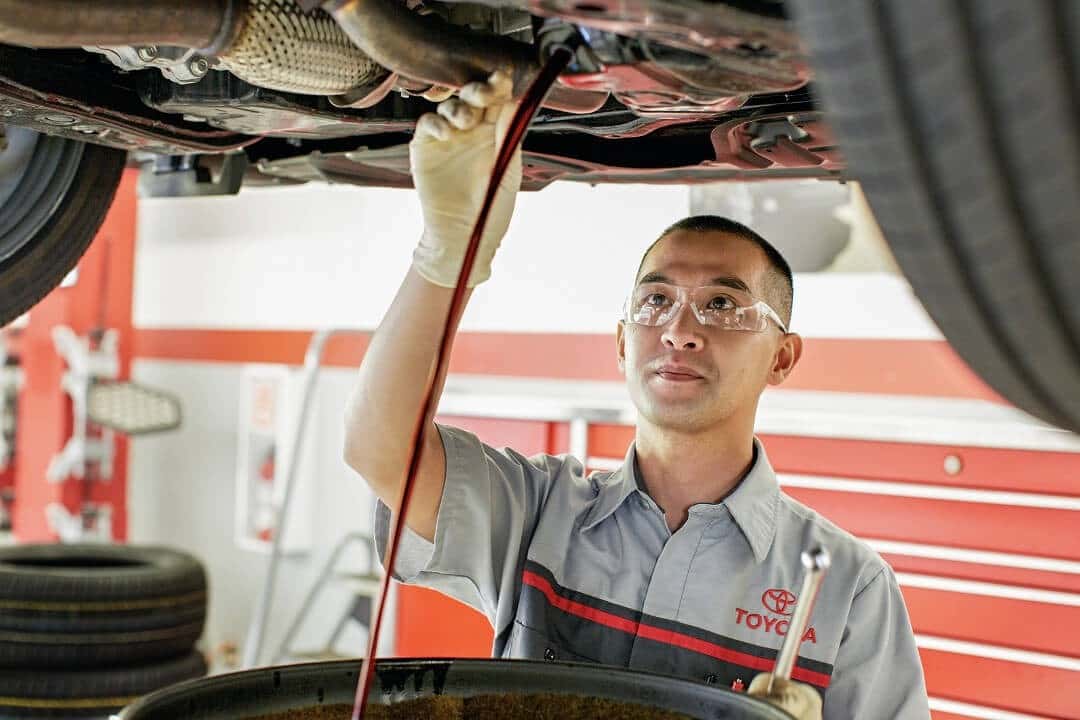 How long does the warranty last?
The free scheduled maintenance portion of ToyotaCare lasts for two years or 25,000 miles, whichever occurs first. Furthermore, Toyota shows its vehicle owners that they understand that the needs of car change as it gets older and puts on more mileage. Within the complimentary maintenance program, different services are offered at increasing intervals, starting with oil changes and tire rotations at 5,000 miles all the way up to limit of 25,000 miles.
Toyota Roadside assistance is available 24 hours per day for up to two years, with no limit on mileage. Additionally, owners can use the Toyota Owners Assistance application to call for help. Some of the services provided by the Toyota program include jump starting a dead battery, emergency fuel delivery and towing to a customer's preferred Toyota service center (within 25 miles.)